Simply Door Handles Discount Code
Orders Placed Online.
We are pleased to offer all our customers a spend-related discount. Orders over £100 including VAT qualify for an additional 5% discount which will be applied automatically upon checkout.
This discount includes all leading brands and sale products.
For trade enquiries please get in touch with us for details on pricing.
November 2023 Offer
During November we are offering a discount of 10% off all orders over the value of £350 (including VAT).
To use this discount please use the discount code;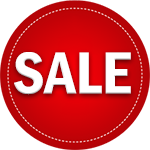 10offer
This can be entered in the discount code box when viewing your shopping basket or on the checkout page. Please also click the "Apply Code" button to apply this discount.
Just so you know, this discount offer supersedes and excludes any other discount.
If your order qualifies for the discount and any products are returned, if the remaining order value is below the value to qualify for the discount this will be deducted from any refund issued.
---